META Publishing distribuirá Pathfinder: Wrath of the Righteous
La editorial META ha anunciado que ha llegado a un acuerdo con Owlcat Games para publicar Pathfinder: Wrath of the Righteous en PC y consolas. Prime Matter, la etiqueta de juegos premium de Koch Media, distribuirá las versiones físicas de la consola. El juego se lanzará en PC el 2 de septiembre de 2021, y las versiones de PlayStation y Xbox llegarán más tarde en 2021.
El trabajo de Owlcat es uno de los mejores del género y nos sentimos honrados de que hayan elegido asociarse con nosotros, dice Chris Collins, director de marketing de META Publishing. El objetivo de META es ayudar a los desarrolladores a realizar su visión sin agotarse en el proceso".
META Publishing
Formada por un equipo de veteranos de la industria en 2019 para brindar apoyo financiero y de marketing, relaciones de plataforma, así como una profunda experiencia en la industria a una amplia gama de desarrolladores. Con sede en Chipre, META dirige un equipo remoto de profesionales en toda Europa.
Siendo un gran admirador del género, me honra que trabajemos para llevar Pathfinder: Wrath of the Righteous a un mercado global. Y un proyecto de esta escala es solo el comienzo para nosotros, dijo Ilya Salamatov, director ejecutivo de META Publishing.

Estamos firmemente comprometidos con la marca META Publishing como un socio confiable, ingenioso, justo y transparente para los desarrolladores de juegos de todo el mundo. Queremos llevar la mejor experiencia de juego de rol a tantos jugadores en todo el mundo como sea posible. META Publishing ofreció una gran combinación de experiencia, creatividad y pasión, dice Oleg Shpilchevskiy, director de Owlcat Games. Creemos que nuestra asociación nos ayudará a atraer a una amplia gama de jugadores que aman las aventuras bien diseñadas.
Añade Pathfinder: Wrath of the Righteous a tu lista de deseados de Steam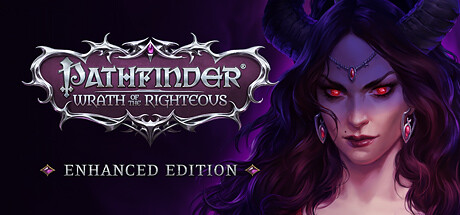 No olvides mantenerte al día de todas las novedades en nuestra sección de noticias.
Redactor