Edge Of The World, nueva expansión de The Falconeer
Wired Productions y el visionario desarrollador independiente Tomas Sala se complacen en presentar Edge of the World, una nueva expansión significativa para The Falconeer para PC y la familia de dispositivos Xbox, lanzada junto con The Falconeer: Warrior Edition para PlayStation 5, PlayStation 4 y Nintendo Switch el 5 de agosto de 2021.
Mientras Tomas Sala y Wired continúan creando contenido más expansivo para los jugadores; esta expansión presenta tres nuevas mini campañas acompañadas de nueve nuevas misiones:
Visita el exótico Mongress Mawsprings, descubre instalaciones antiguas y descubre el destino de expediciones que se creían perdidas hace mucho tiempo.
Ayuda a un cliente excéntrico a recuperar una reliquia antigua, mientras luchas contra un mal profundo y arcaico.
También revela dos clases y monturas legendarias exclusivas:
Asciende como el Inquisidor que vuela a lomos de un Fénix, o vuela sobre el Gran Ursee como un Corsario a bordo de un Pteron prehistórico.
Surca los cielos y libera la lanza de choque imperial, un arma eléctrica con la capacidad de eliminar a varios enemigos a la vez.
También habrá un aumento del límite de nivel de 20 a 24 a través de los diversos elementos antiguos que se pueden descubrir en todo el Gran Ursee.

Edge of the World estará disponible para comprar en los dispositivos Xbox en Microsoft Store y para PC a través de Steam por  $ 7.99 / € 7.99.
Tomas Sala, desarrollador de The Falconeer comentó:
He soñado con tener The Falconeer tanto en PlayStation como en Nintendo Switch durante mucho tiempo. El 5 de agosto, LOS SUEÑOS SE HACEN REALIDAD.

Estamos encantados de llevar The Falconeer a una audiencia completamente nueva de fanáticos de PlayStation y Nintendo Switch", dijo Leo Zullo, director general de Wired Productions. El 5 de agosto, hay algo disponible para todos. Los jugadores estarán encantados esta expansión, con una gran cantidad de nuevas campañas y ubicaciones para explorar. Edge of the World promete ser una experiencia verdaderamente fascinante.
Añade Edge of the World a tu lista de deseados de Steam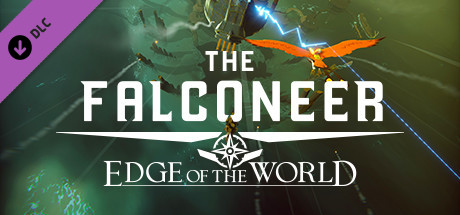 Edge of the World también se encontrará como parte de The Falconeer: Warrior Edition, que se lanzará en PlayStation 5, PlayStation 4 y Nintendo Switch.
Lee la reseña de The Falconeer en Comunidad en Español.
No olvides mantenerte al día de todas las novedades en nuestra sección de noticias.
Redactor